Different Types of Hand-Knotted Rugs
- As we reviewed in the
what is a hand-knotted rug
section, Hand-knotted rugs are compromised of two main groups; either flat-woven, or pile. The following provides an overview of the various types of rugs in these main groups.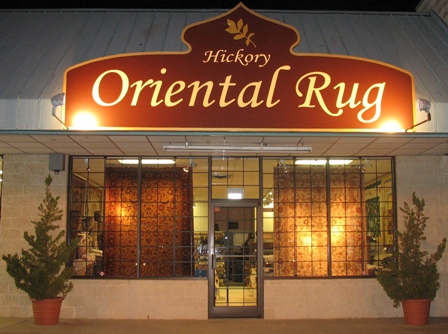 Pile Rugs - This type knotted most often with wool fiber. It has very plush surface. The following categories differentiate based on method of weave.

Persian weave, most pile rugs have Persian weave. This type is usually most intricate in design and various thicknesses. The pattern is achieved by knotting contrasting colors next to each other. The designs are named after the cities or region where they were originally produced.

Sculptured weave, usually has thickest pile and simple design. The pattern is sculpted where the contrasting colors meet.

Nepal weave, most common method of weave in contemporary rugs. Most have subtle sculpting for pattern distinction. Most designs are serene abstract natures inspired.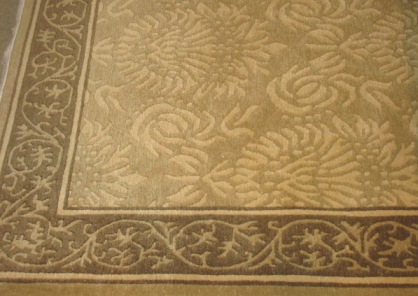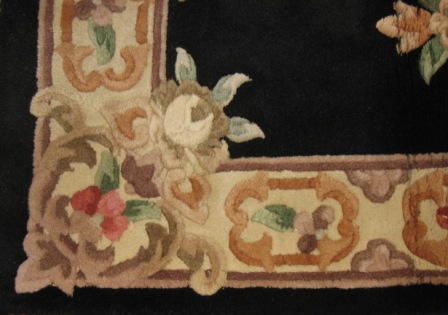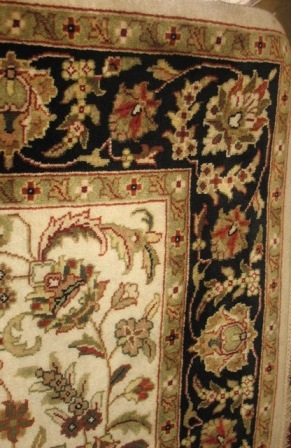 Flat-Weave
- Flat weave refers to the named appearance and technique of weaving where no knots are used in the weave. The
Warp
strands are used as the foundation and The
Weft
strands are woven through the warp strands. Dhurry, Soumak, Kilim, Chainstich, Needlepoint, Aubusson Weave, and Hooked are the various types of flat-weave rugs. The following highlights the type of flat-weave rugs that we carry. They all share a character of being reversible. We recommend for these types to be used on both sides for longevity.
Dhurry, is one of the more casual style flat-weave rugs. The demand has been cyclical, but it has always been a great value.