Countries of Origin - The origin of hand-knotted Oriental Rugs is somewhat uncertain. The earliest fragment of a rug was discovered in a burial site in southern Siberia know as the Pazyryk carpet dates back to about 500 B.C. Also, Oriental Rugs have been documented in European paintings since the 14th century.

Today, the major rug making centers include: Iran (Persia), India, Pakistan, China, and Nepal. Regardless of politics and economics, the genuine Oriental rug remains a work of art, still handmade one knot at a time, using the same painstaking techniques that remained unchanged for generations. Below we highlight countries of origin that most of our inventory consists of.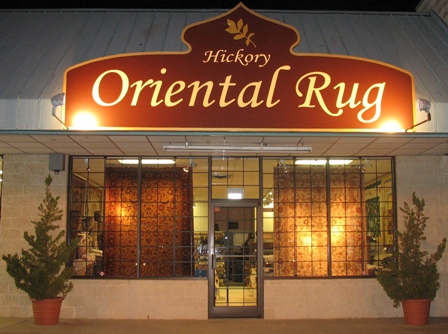 Most rug names are named after Iranian cities of regions where the design originated. Most of the designs originating in the central, northwest, northeast parts of Iran have floral motifs. Most of the patterns in the western and eastern parts of Iran are geometric.

Countries of origin do not determine quality. Quality is based on the specifics of the individual rug. Iran (Persia) is where rug weaving was started. Rug weaving was introduced to India and Pakistan around the 16th century influenced by the Persian culture. Today, both countries are one of the primary sources for fine hand-knotted rugs. In China, beginnings of rug weaving  date back to mid 1600's. In the early 1920's Chinese rugs were sought after by prominent American families. Since the later part of 19th century China has been a key player in rug production.